AR15 Foregrip Grip with Bipod Accessory, 5 Position Adjustable Grip, Polymer - Black (GP08) with Bipod Plug-in (BP10)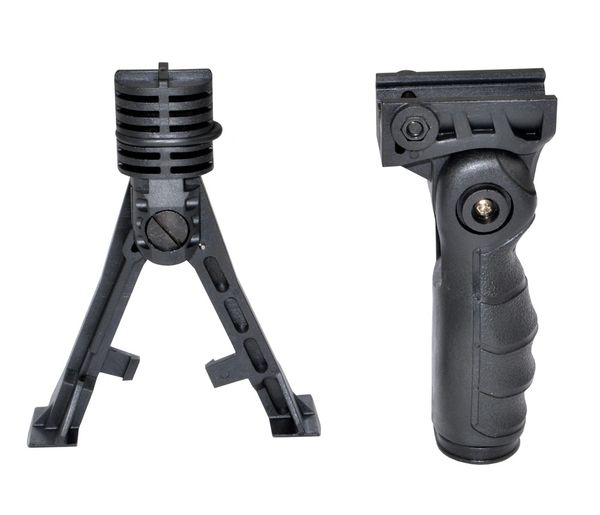 Description
Tactical foregrip for mounting on a handguard quad rail with accessory bipod legs. 

- Not a replacement for a standard bipod but definitely a great back-up, especially when carryying weight is a a factor.

- Insert bipod legs by removing storage plug and inserting bipod leg attachment
- Note that bipod accessory only fits this grip (GP08).  It does not fit inside the grip when not in use.
Grip fits Picatinny accessory slot
Grip measurements

| HEIGHT | WIDTH | LENGTH | Weight oz |
| --- | --- | --- | --- |
| 5.0 | 1.5 | 2.16 | 5.6 |


with Bipod legs


| HEIGHT | WIDTH | LENGTH | Weight oz |
| --- | --- | --- | --- |
| 8.75 | 4.25 | 2.16 | 6.8 |
Model:  GP08+BP10
Reviews