Low Profile Micro Gas Block + Stainless Steel Gas Tube + Roll Pin COMBO Options - 0.625" 0.750" 0..825" 0.936" Pistol Carbine Mid Rifle Length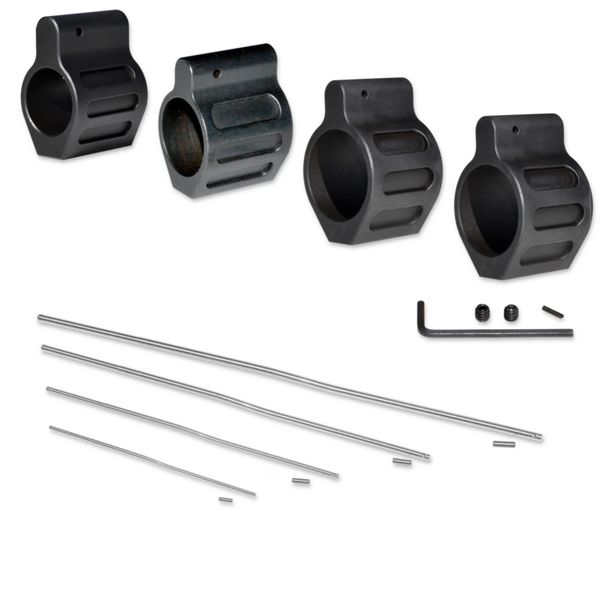 Description
Choose from 4 sizes of low profile micro gas blocks. 

Option to add stainless steel gas tube.



How to order:  Select Gas Block  + Select Gas Tube Length          (you can also choose just a gas block with no tube and vice versa).



Gas block sizes: 
0.625"
0.750"  - common on AR-15 .223/5,56
0.825"
0.936"

Measure outer diameter of barrel at gas port / gas exit hole


Gas tube lengths: 

Pistol          6.75"
Carbine      9.75"   common size for AR-15
Mid            11.75"
Rifle         15.125"

Measure distance to gas port from barrel shoulder or, if you have one, the existing gas tube.


- Perfect for fine-tuning your rifle or a new build

- Steel
- Gas block includes gas roll pin, screws & hex key.
- Gas tube includes a stainless steel gas roll pin

- You can order just a gas block or just a gas tube.                                                                

Reviews