Skeletonized Rear Pistol Grip for AR-15 AR 308 LR-308 (GP26) Black, Pewter, Silver, Gold or Red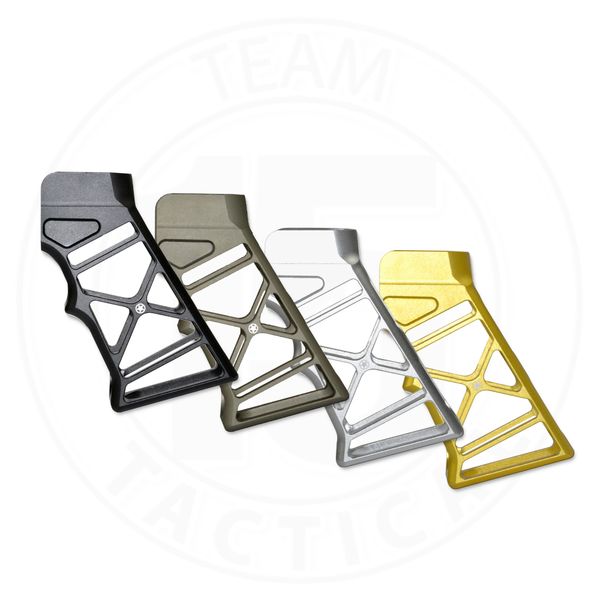 Description
Skeletonized Rear Pistol Grip for AR-15 AR 308 LR-308

Model: GP26

Can be installed on most AR lower receivers including AR-15 LR-308 / AR-308.

Simply remove existing grip and attach this one.  New screw and hex wrench are included.

- Comfortable to hold
- Looks awesome
- Molded finger grooves
- Easy install, includes long hex wrench and screw
- Anodized aluminum
- only 4.5 ounces
- Great design & secure fit


Buying options:

Choice of 4 colors:   Black / Pewter / Silver / Gold
* Colors vary between products and sometimes even different batches of the same item. 
Please don't expect colors to match different products. Thank you.

Reviews