Shotgun Rear Grip Kit w/ End Cap for Mossberg 500 535 590 835 Maverick 88 Optional Sling
Description
Rear Pistol Grip with End Cap & QR Sling Swivel

Model: GPMKIT
- Grip is threaded to fit AR Mil-Spec, Commercial or Pistol buffer tubes / stocks (not included)

FITS:  Mossberg Shotguns 12/20ga models:  500, 535, 590, 835, Maverick 88
 
GRIP KIT includes:
- Rear pistol grip (injection molded w/ finger grooves)
- Grip end cap (covers tube threads at rear of grip)
- Screw + metal washer/adapter
- QR sling swivel adapter

OPTIONAL:
1 point sling swivel with paracord - choose Black or Tan
- 42" to 50" loop, QR clip + hook
- Hooks onto the QR sling swivel adapter.

All items as pictured. Photos show different options available.  Shotgun shown for illustration only. 
If you have questions not answered in the FAQ below, please send us a message.  Thank you.


FAQ:
Is this grip threaded to accept an AR receiver extension tube?
Yes, you can attach either a Mil-Spec, Commercial OR Pistol b' tube and matching stock (not included).
Is the sling swivel quick release?
Yes, push button to remove from back of grip.
Do I have to order a sling?
No.  You can choose the Grip Kit only.  Slings are optional - choose black or tan if you'd like one.
What does it do?

Replaces the factory / existing rear grip on a Mossberg Shotgun (500, 535, 590, 835, Maverick 88).

Grip comes with fixing hardware and a QR sling adapter that goes into included end cap (for attaching a sling hook).

Option of including a 1 point tactical sling in black or tan in their order.

Grip can be attached to an receiver extension tube (not included).  Rear of grip has threads.

---
Compatible with:

Mil-Spec Buffer Tube Kit
(discard AR receiver end plate as not needed for shotguns)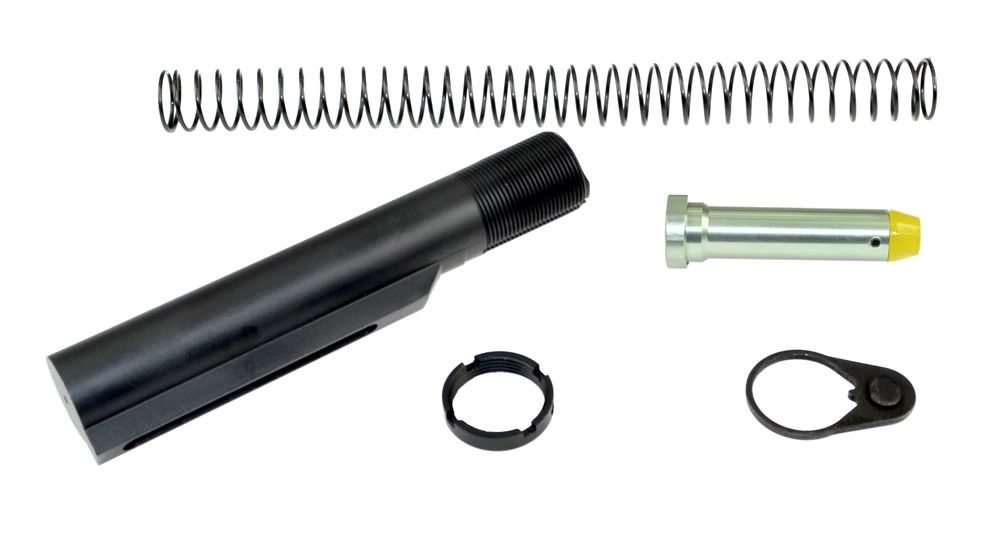 ---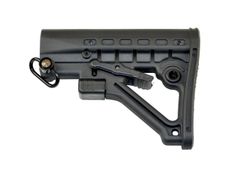 ---

---
Reviews