12" Rifle Length 2 Piece Drop-In Quad Rail Handguard Rail - Fits TRIANGLE Handguard End Cap AR15 .223 5.56, Aluminum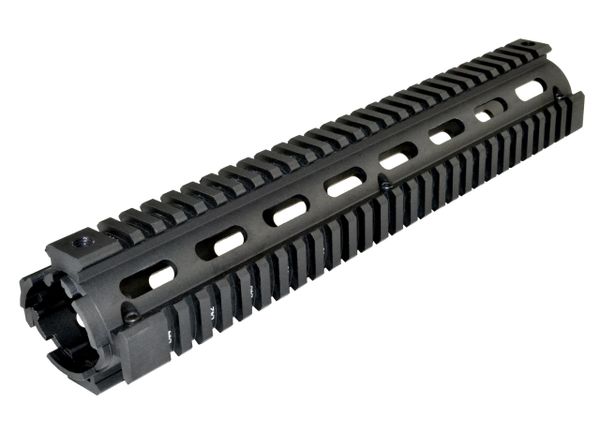 Description
12" 2pc Drop-in Rifle Length Quad Rail for AR-15 .223/5.56            Model: MQRRL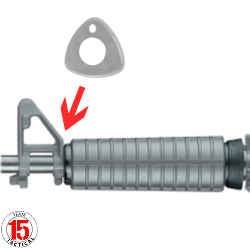 Fits over:   Triangle handguard end cap (check behind the front sight post) - CHECK before ordering please


Replaces:   Rifle length plastic forend handguard (about 11.75/12 inches long)

No modifications necessary.
- Easy install
- Straight swap for factory rifle length, fits triangle end cap
- Black Matte Finish. Two pieces. Machined in Aircraft Aluminum Alloy, 6061-t6
Length: 12 inches
Width:   2.5 inches

Height:  2.5 inches
Weight: 22 ounces
* Must have rifle length gas system AR-15 .223/5.56 with front sight post gas block fitted.  Plus triangle handguard end cap.

Reviews