6.7" Carbine Length 6.7 INCH 2 Piece Drop In Handguard Quad Rail for AR-15, .223/5.56 with GP05 Grip - Aluminum / Polymer - Black
Description
2 piece handguard quad rail PLUS rail mounted 5 position foregrip.


Replaces carbine length (6.5" - 6.7") factory handguard. Grip attaches to rail.
-Straight swap for factory carbine length handguard for .223 AR-15 variants. 
Please check that your existing handguard is carbine (6.5" to 6.7") and has a round handguard end cap (situated immediately behind front sight post).

- Black Matte Finish. Two pieces
- CNC Machined in Aircraft Aluminum Alloy.
- Easy install, no gunsmithing required - screws and tool included
- Finish Black Matte 
- Rail weight: 11.5 ounces
- Rail type: Picatinny
6.75 x 2.4 x 2.4 IN (L x W x H)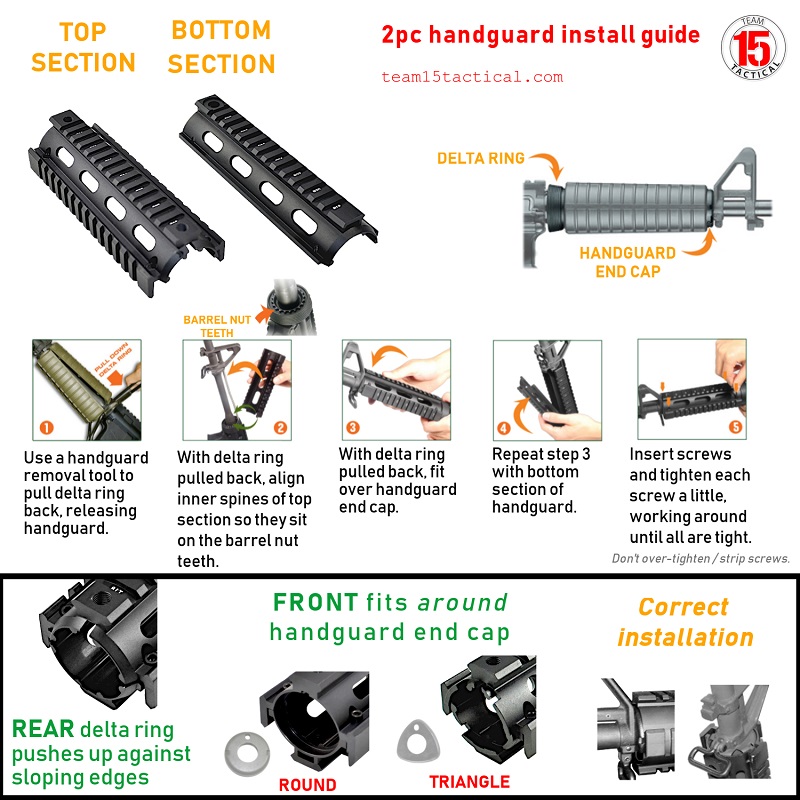 Reviews