9.2" Free Float Round Handguard Forend for AR-15 .223 / 5.56 AR-15 - Picatinny
Description
Free Float Handguard 1pc - AR-15 .223/5.56
Model: MTAR9


Roundshape - comfortable to hold, secure fit.  
Well-made with a good, smooth finish.
Length:9.2"
Height: 1.98"
Width: 1.56"
Weight (including nut) 12.9oz

- One piece free float handguard - includes barrel nut and fixing hardware
- Precisely CNC machined
- Made from high quality aluminum alloy
- 3 removable rails. Can be moved up / down the forend as required.
- Includes barrel nut  1.250"-18 tpi
- Secure and stable platform for mounting accessories to.
---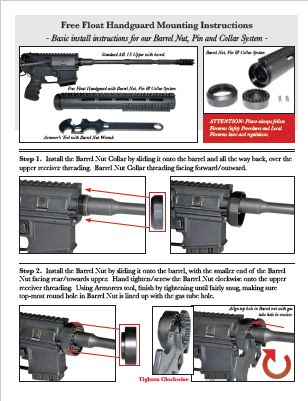 MTAR Mounting Instructions (Adobe .pdf file)
Reviews