Presma AR Pistol Stabilizing Fin™, Clamp-On Design, ID 1.25", Polymer
Description
AR Pistol Stabilizer Fin™                                                             Model:  AAST18
This is a clamp-on stabilizing fin which tightens securely onto the tube via screws and metal threaded inserts.
- No need for a stop-pin/screw
- Two strap holes (brace not included)


Choice of 3 buying options:


Fin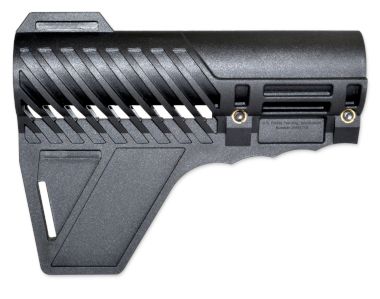 ---
Fin + Tube
Fin, pistol buffer tube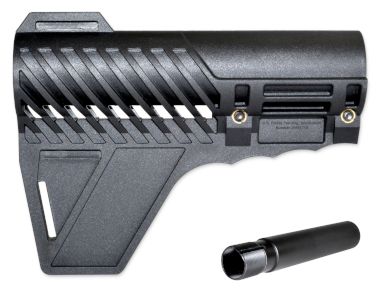 ---
Fin + Kit
Fin, pistol buffer tube, recoil spring, recoil buffer, castle nut, receiver end plate with ambi sling attachment points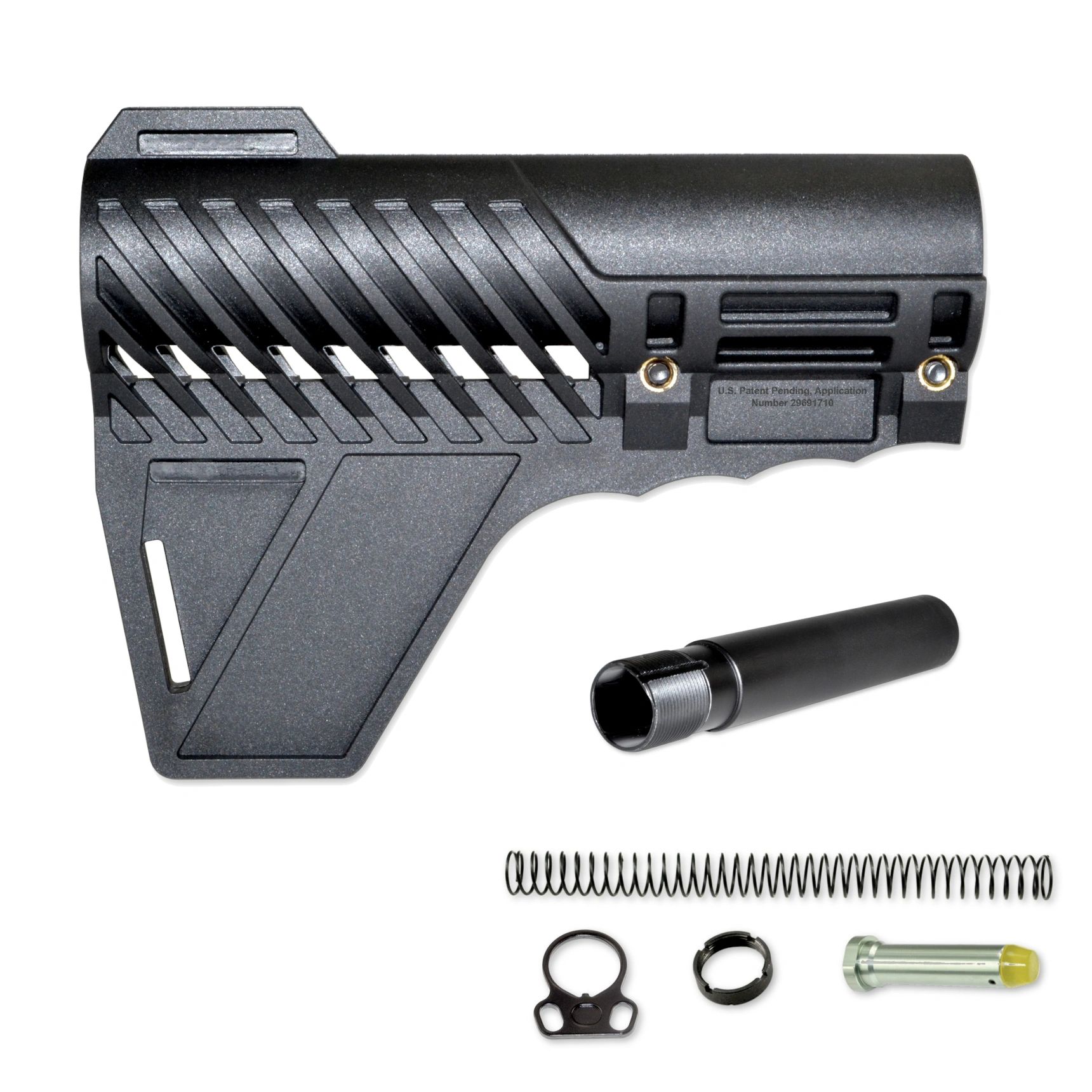 Important info:
Fin is not suitable for Mil-Spec, Commercial or A2 Rifle buffer tubes. 
- Only fits with round pistol buffer tubes that have an outer diameter of 1.25"

* If in doubt that your tube will fit, we recommend purchasing with tube or full tube kit.  Guaranteed to fit *


US Patent D897,480
It is the buyer's responsibility to ensure they are compliant with laws and regulations before purchase. That includes local, state and federal laws.
Reviews