Presma AR Pistol Stabilizing Fin, Polymer, Clamp-On Design, ID 1.25"
Description
AR Pistol Stabilizer Fin
Model:  AAST18
This is a clamp-on stabilizing fin which tightens securely onto the tube via screws and metal inserts.  No need for a stop-pin/screw.


Choice of 3 buying options:

Stabilizer Fin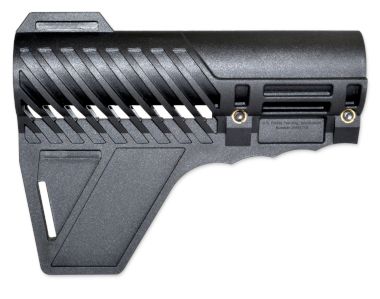 ---
Fin + Pistol Buffer Tube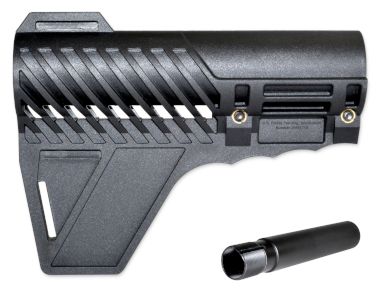 ---
Stabilizer Fin + Pistol Buffer Tube KIT
Fin, pistol buffer tube, recoil spring, recoil buffer, castle nut, receiver end plate      

---
Important info:
Fin is not suitable for Mil-Spec, Commercial or A2 Rifle buffer tubes. 
- Only fits with round buffer tubes that have an outer diameter of just under 1.25".  Our pistol tubes have an outer diameter of 1.2465"
If in doubt that your tube will fit, we recommend purchasing with tube or full tube kit.  Guaranteed to fit.


US Patent application number 29/691,710

It is the buyer's responsibility to ensure they are compliant with laws and regulations before purchase. That includes local, state and federal laws.


Reviews