Riser Mounts for Picatinny Rail - AR-15 Upper Receiver / Handguard Top Rail - High / Medium or Low Profile, Aluminum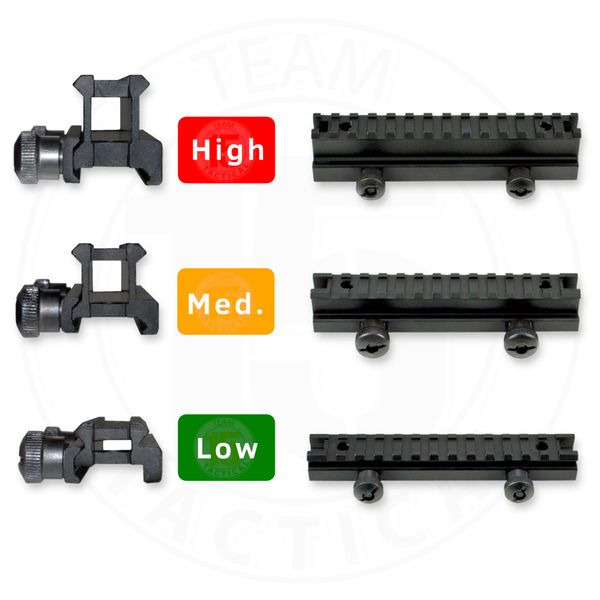 Description
Perfect tactical style riser mounts available in three heights.   Choose from Low, Medium or High profile.


Only difference is height. All 3 are the same length 5.7" (same as AR-15 upper receiver rail)


Buy if you need to lift up your scope / red dot sight (e.g. for co-witnessing to backup sights).


- Fits perfectly onto flat-top (rail on top of upper receiver).

- Top quality 6061-T6 aluminum alloy, anodized
- Solid fit to any Picatinny rail (a.k.a. 21mm wide rail / universal fit)

Calculate the additional height required and pick from Low, Medium or High Profile

For example, if you need to raise by a minimum 0.80" , choose High profile 1"

LOW       0.39"
MED       0.75"
HIGH      1.00"        

- As pictured.  Includes hex wrench and all required screws - ready to fit.
- See through (doesn't interfere with backup sights view)


Reviews