Skeletonized Pistol Fin for AR-15 - Black / Red / Blue / Gold / Dark Blue - Optional Pistol Buffer Tube or Buffer Tube Kit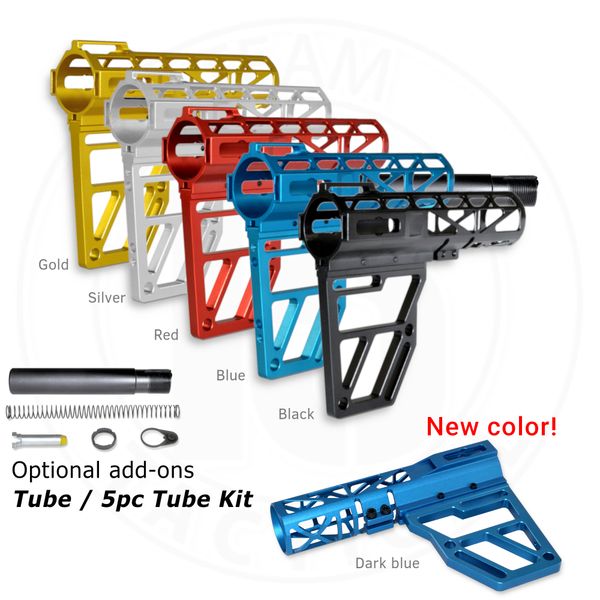 Description
Presma Skeletonized Pistol Fin for AR-15
Model: AAST17

Fits AR Pistol Buffer tubes with outer diameter OD of 1.25".   This is a clamp-on fin which tightens securely onto the tube.  Comes in two parts. 
Made from 2pc anodized aluminum alloy - the whole thing weighs only 4.7 ounces!   Fin can be pressed against forearm for stable shooting. 

6.25" x 5" x 1.70"
Last 3 images show black/ blue / dark blue
Buying options:

Choice of 5 colors:   Black / Blue / Red / Silver / Gold / Dark Blue  (subject to availability)

If you don't have a 1.25" OD round pistol tube, you have the option to add that OR a full 5pc buffer tube kit.   You can also order just the brace.  Most commonly used with carbine spring & buffer.


Option to add on a Pistol Buffer Tube   OR   5pc Pistol Buffer Tube Kit  - choice of tube colors available


Summary of what's included, depending on your selection - black color shown.

Skeletonized AR Pistol Brace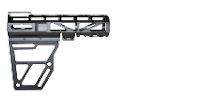 Skeletonized Pistol Brace + Pistol Buffer Tube: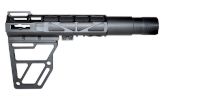 Skeletonized Pistol Brace + Pistol Buffer Tube KIT: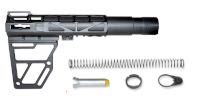 Skeletonized AR Pistol Brace; pistol buffer tube; carbine recoil spring; carbine recoil buffer; castle nut; receiver end plate.     


Notes - please read:

- Brace is not suitable for Mil-Spec, Commercial or A2 Rifle buffer tubes.  Only works with round tubes that have an outer diameter of 1.25"
- Colors vary between products and sometimes even different batches of the same item.  Also, monitor settings vary.  Colors like red, blue and gold are very difficult to match.  Bear this in mind when ordering.  Thank you.


It is the buyer's responsibility to ensure they are compliant with laws and regulations before purchase. That includes local, state and federal laws.
Reviews