Sniper Grunt 4X20 Compact Red/Green Illuminated Reticle Scope, Duplex with Carry Handle & Picatinny Mounts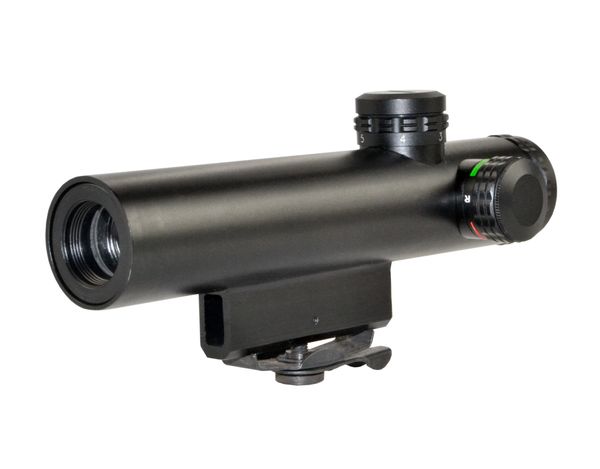 Description
Model:: LT4X20L
Red/Green Illuminated Reticle version, Black Duplex Reticle if illumation switched off

Includes: Sight, Picatinny Mount, Carry Handle Mount, Flip-Up Caps.
Option to add carry handle (price changes)
A great value CQB tactical scope which includes all necessary accessories to start using right away.  Scope features good quality clear lenses with a high quality coating and Illuminated Red and Green Duplex reticle.
- Includes both a carry handle mount and a Picatinny (Mil-Std 1913) mount so you have the option to attach up on your carry handle or lower on the flat-top level.
- Fixed magnification at 4X and objective lens of 20mm.   Ocular (eye) lens is adjustable.
- Best used for close to medium distance shooting.  Suitable for 223 and Airsoft.
- Note that both mounts are see-through (don't block backup sights).
Battery, Lens caps, Picatinny mount, Carry Handle mount.  (Battery is CR1620).
Reviews