Compact Green Laser for Handgun Pistol Rail, Auto ON & ON/OFF Switch, USB Type C Re-Chargeable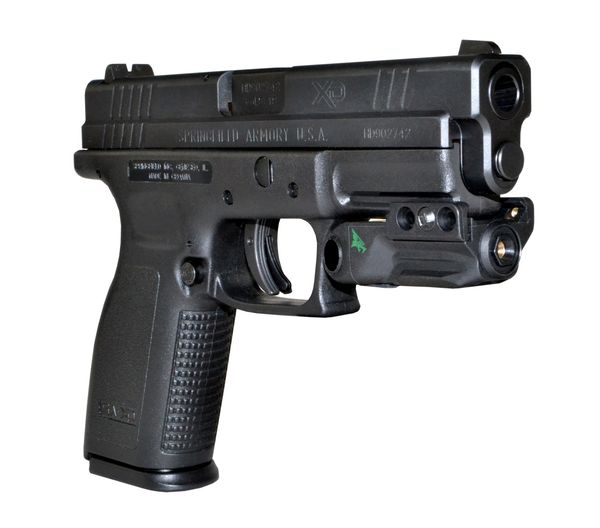 Description
Green Laser Sight for Handgun Picatinny Rail
     with Smart Sensor Momentary Switch / Sensor & ON/OFF button*
Model: LSG02

Unit has a light sensing cell on rear, right side.   ON/OFF switch on rear, left side.

Modes:
Use ON/OFF button.  When ON, if the light sensing cell on rear right is covered (1/3" or closer), the laser is OFF. 
Cover with right index finger or holter the pistol to set laser to OFF, when cell is exposed, laser will go ON again automatically.

Features:
- Smart Sensor Momentary Switch
- Built-in rechargeable battery
- TypeC-USB charging cable, plugs directly into unit
- Works at -4°F
- 515nm, <5mW, Class 3R Green Laser
- Includes USB recharging cable

Warning: To avoid injury, do not point laser at eyes or look at laser.

Reviews