AR15 Ambi Replacement Charging Handle for AR-15 .223/5.56, Patented, Aluminum, Anodized, GOLD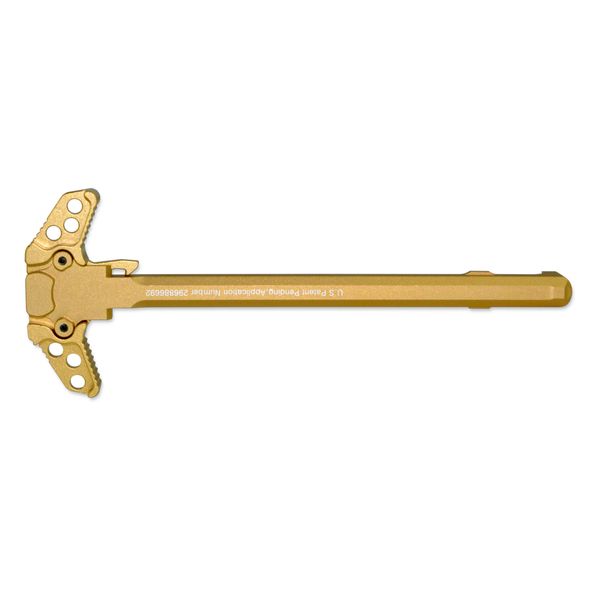 Description
Ambi Charging Handle for AR-15 .223 / 5.56, Gold color
Model: CH03-G

- Extended latches
- Upgrade / replacement part
- Snag-resistant, Fits AR-15 .223/5.56
- Almost symmetrical latches with right side latch a little longer to clear forward-assist
- Hard-coat anodized 6061-T6 aluminum, matte black, 1.2 ounces weight
- Design allows for quick palm blading or finger/thumb charging

Ambidextrous Butterfly Charging Handle for AR-15 / M16 / .223 / 5.56
U.S. Patent D893,662
Not available for shipping to CA addresses


- Colors vary between products and sometimes even different batches of the same item.  Also, monitor settings vary.  Colors like red, blue and gold are very difficult to match.  Bear this in mind when ordering.  Thank you.

If a close match is essential, one option is to purchasing the accessories and then pay to have them coated by a Third Party coater.

Reviews