Kexuan Mini Reflex Red/Green Dot Sight - 4 Reticle Patterns, Dovetail 3/8" Mount
Description
Kexuan Mini Reflex Red/Green Dot Sight          Model: H0101A

Fits narrow Dovetail rails - 9mm, 11mm, 14mm & 3/8" (link for Picatinny mount version at bottom of page)

33 x 22mm apertures reflex lens.  Great for rapid-fire at moving targets from short to mid-range distances.
- 4 different reticle patterns: Circle Dot, Cross, 10 MOA and 3 MOA
- 5 Brightness levels
- 2 Illuminated colors: Red and Green
- Anti-glare reflective coated lenses that gives good optical clarity
- Tubeless design with 33 x 22mm apertures reflex lens
- Wide field of view (15.8m at 100m)
- Unlimited eye-relief and correctable parallax
- Windage and elevation adjustable for easy zeroing
- For Picatinny type rail mounting (21mm wide)
- Lens cover, battery and hex keys included.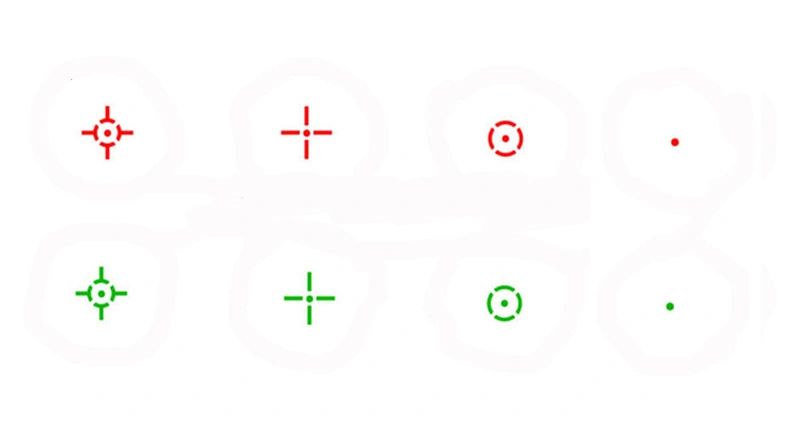 ---
Also available for Picatinny 21mm wide rails (e.g. AR-15 upper receiver rail)

Reviews