Presma Red Dot Hawk Series Compact Reflex Red/Green Dot Scope with Integrated 1 IN High Profile Picatinny Mount [PRRH021]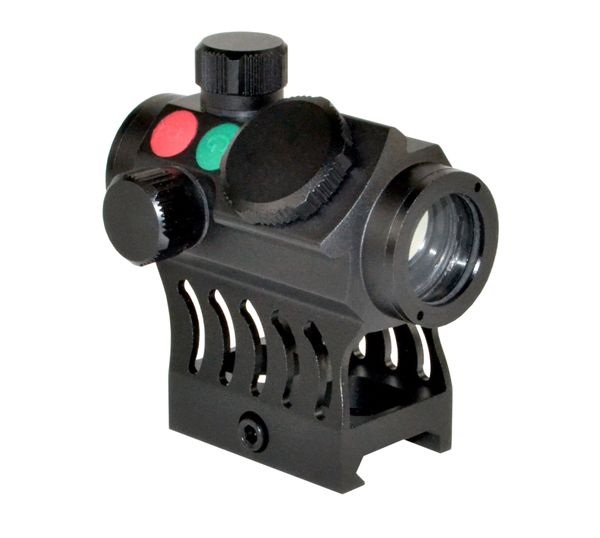 Description
Presma® Compact Reflex Red/Green Dot Scope     MODEL: PRRH021
- Integrated 1" High Profile Picatinny Mount

Presma Red Hawk delivers a durable, lightweight, compact and easy to use design.  Just Point and Shoot, it's that simple, fast and accurate.
Green and Red dot clickable button brightness controls is designed on 45 degree angle surface for quick access and easy to find. Each color has 11 levels of density and automatically returns to last dot density when power is turned on. 
The 3.5 MOA Red/Green dot diameter provides precise target of aim.  The O-ring sealed and Argon filled one-piece body machined from 6061-T6 aluminum is waterproof, fogproof and shock proof performance. 
High profile integrated picatinny ring mount offers quick mounting on AR's and shotguns. Will co-witness with AR back-up sights (handguard level).


• 3.5 MOA dot diameter.
• 11 Levels of Green/ Red Dot density adjustment
• Density control is designated on easy and viewable 45 degree angle surface.
• Automatically returning to last dot density when power on.
• Access dot density adjustment button on the rear of Scope
• Emerald Multi-Coated Lens
• One-piece body CNC machined from 6061-T6 aluminum  
• High profile integrated picatinny ring mount
• Lightweight, Compact and Easy to Use Design
• O-ring sealed and Argon filled for waterproof, fogproof and shock proof performance.

Model:  PRRH021


Reviews